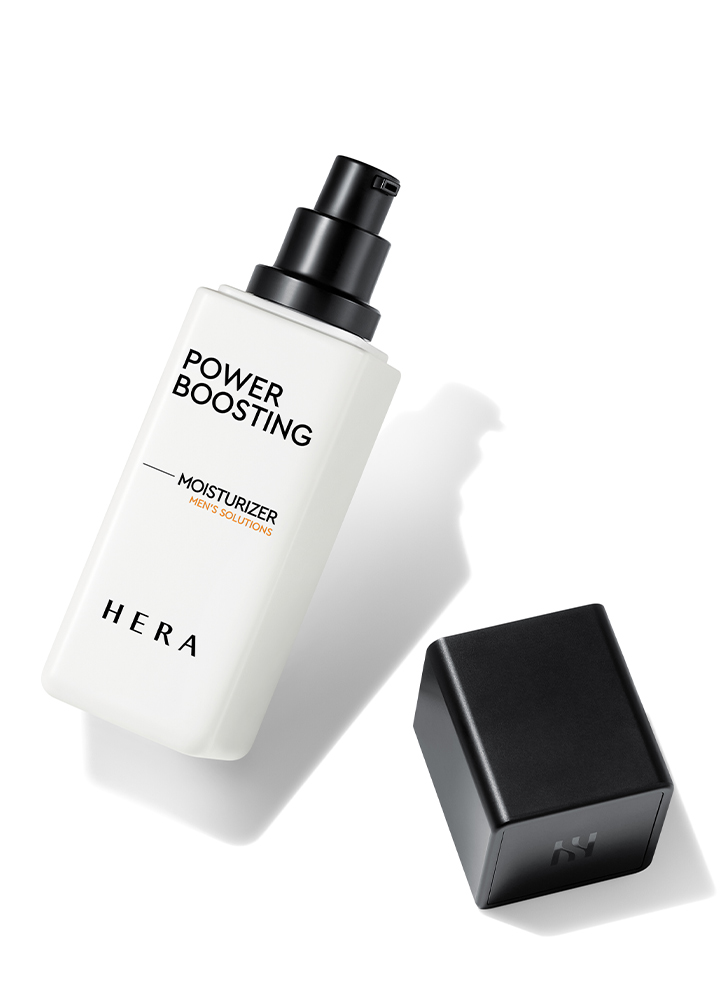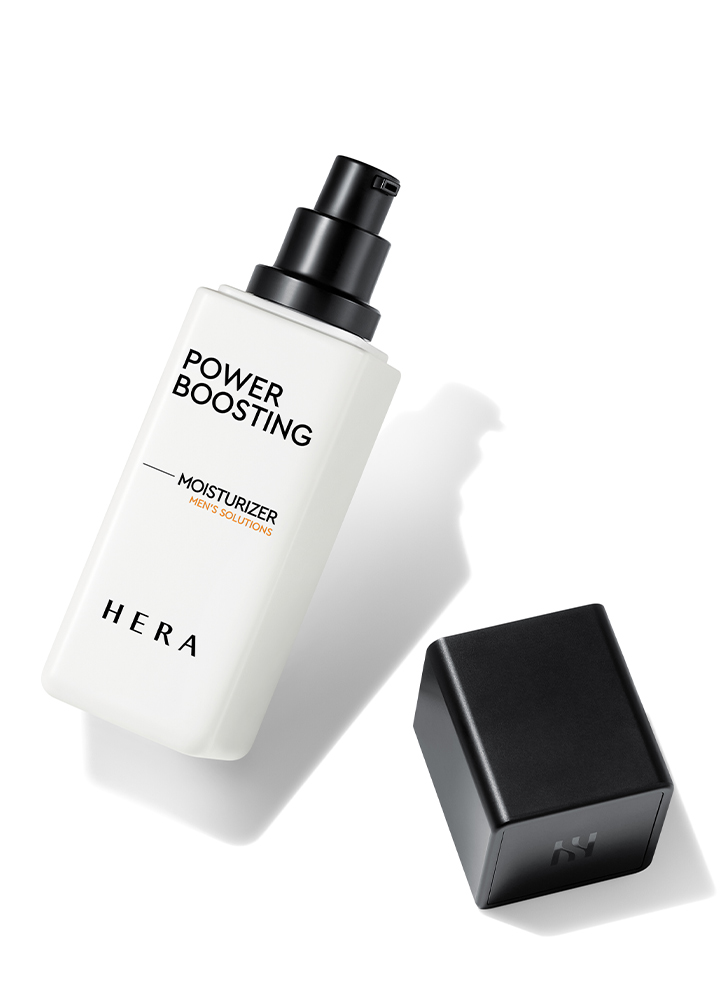 POWER BOOSTING MOISTURIZER
110ml
A moisturizer with proteins that work effectively to improve the skin's firmness.

DETAILS
Peptide for skin firming.
The product contains hydrolyzed lupine protein and peptides, which help keep the skin firm.
Refreshing finish, not oily.
Pine needle extract removes excess sebum from men's skin to leave it feeling refreshed.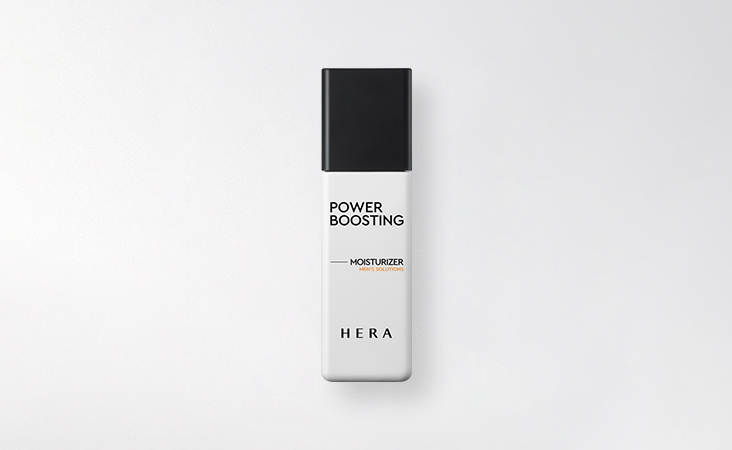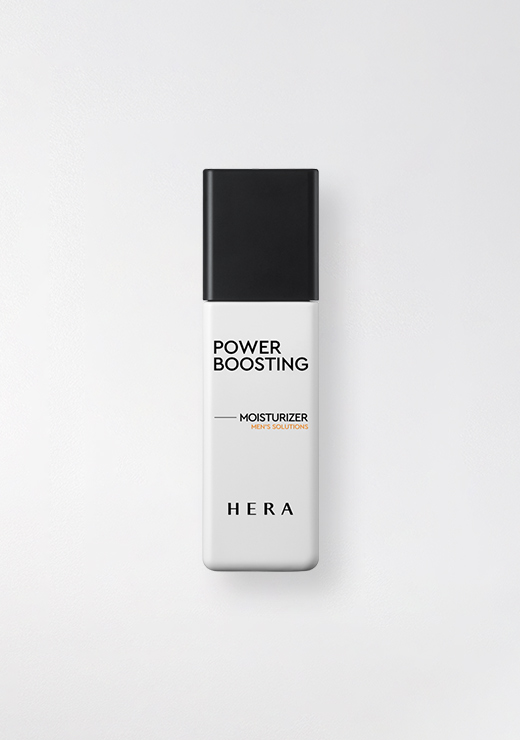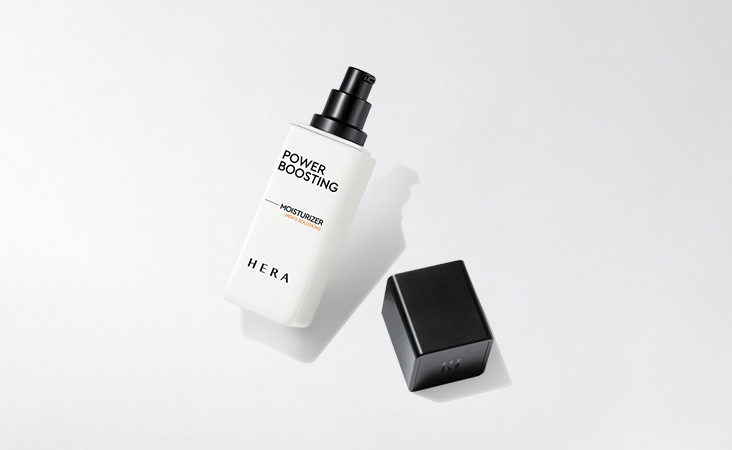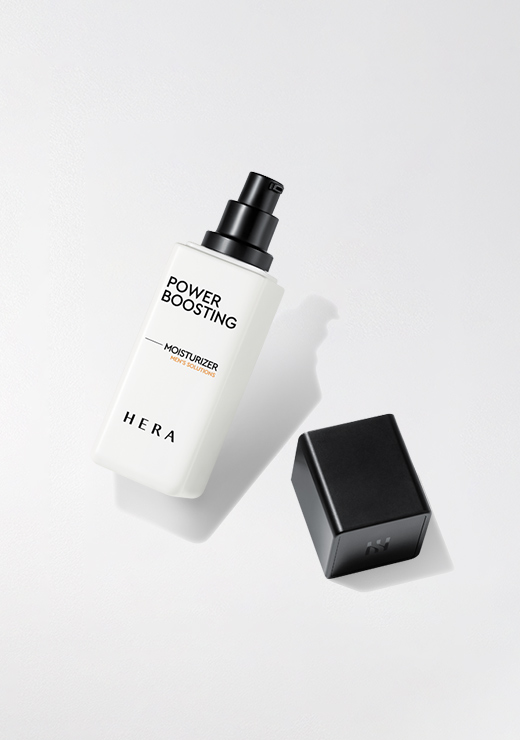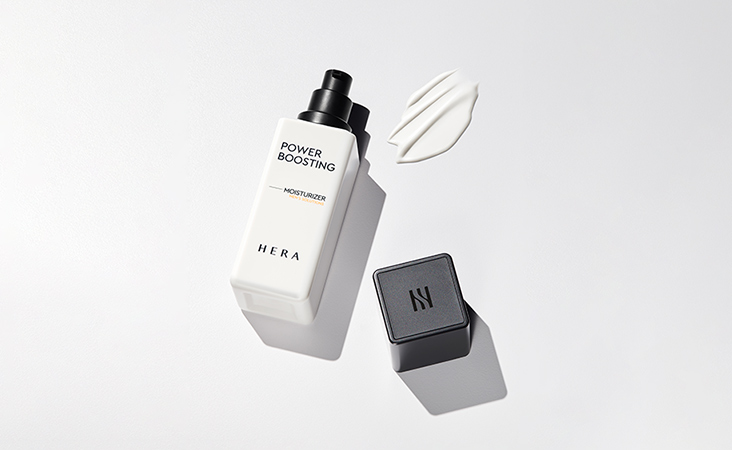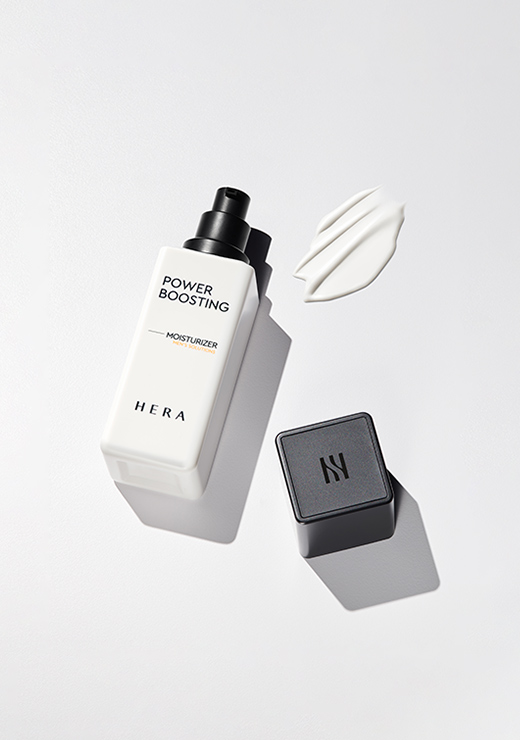 HOW TO
Use after applying toner.
Dispense an appropriate amount onto the palm and evenly apply on the face and neck in the direction of skin texture. Lastly, gently tap.
MORE DETAILS
Precautions for use
1. In case of getting red spots, swelling or itching side-effects while or after using the
product, contact a doctor right away.
2. Do not use on damaged or broken skin.
3. Handling and storage precautions:

Keep out of reach of children.
Keep away from direct sunlight.
Be careful not to drop the product from a height as it may crack or break.

4. Not to be used for children under 3 years of age
YOU MAY ALSO LOVE
Check other HERA products
that work better together.