JUST BLACK THAT'S ALL
JUST BLACK THAT'S ALL
The best representation of who you are

HERA BLACK CUSHION
Seoulista always stay true
to themselves
Putting their focus on the most
important essence,
moving beyond
redundant formalities
and rules as they
explore their true selves and set their
own standards.
BLACK represents the identity of
Seoul women today
who are effortlessly
beautiful for being true to themselves
and carefree without being defined
by one single standard.

HERA finds color that
perfectly matches individuals

Through a study of 2,000 Asian women
with different skin tones, HERA offers
a selection of
colors that best match
the natural skin tone of individuals.

Seamless blending and
coverage
that lasts for 24 hours
for a feeling of freedom

Inspired by the confidence and
strength found within Seoul women,
HERA created BLACK CUSHION to provide
a thin layer
of makeup that blends in
with the skin seamlessly
for coverage
that lasts for up to 24 hours.
▪ THE NEW BLACK ▪
BLACK CUSHION has been perfected
through the voice of BLACK CUSHION
users living in Seoul today.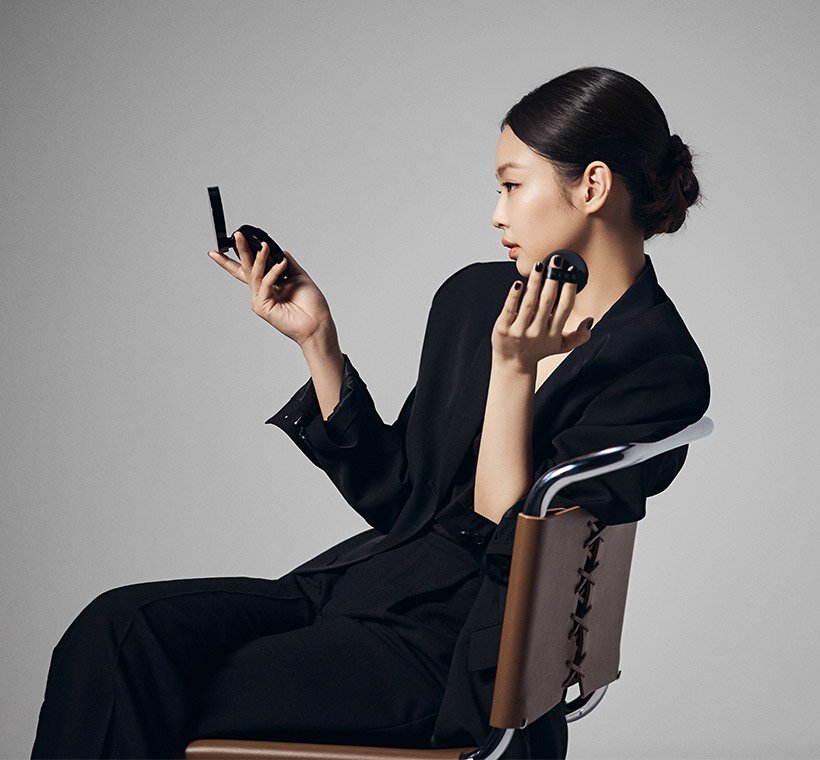 INSPIRED BY
BLACK LOVERS
BLACK CUSHION has been much loved
by Seoul women since its release in 2017
HERA listened to the voice of
BLACK CUSHION fans and has, at last,
perfected BLACK CUSHION with
improved
strengths and fewer
negative attributes.
▪ HERA BLACK CUSHION ▪
ESSENCE OF BLACK
Super blendable layerless formula

It offers a thin layer of full coverage
that blends into the skin
and sets down
to a flawless matte finish.

24-hour stay

It ensures the four properties of coverage –
seamless blending, full coverage,
non-caking
matte finish, and color without darkening –
for over 24 hours to give the perfect makeup look.

ASIAN SKIN FIT SHADE

A full range of shades, specially designed
for Asian women's skin tones
and the foundation
formula, flatters the natural skin tone.

NEW BLACK design

The perfection of BLACK is revealed not only
through the design,
but also in the very first
moment of use.
Complete Black Design
Nothing redundant with
only the essence remaining in new BLACK
NEW BLACK DESIGN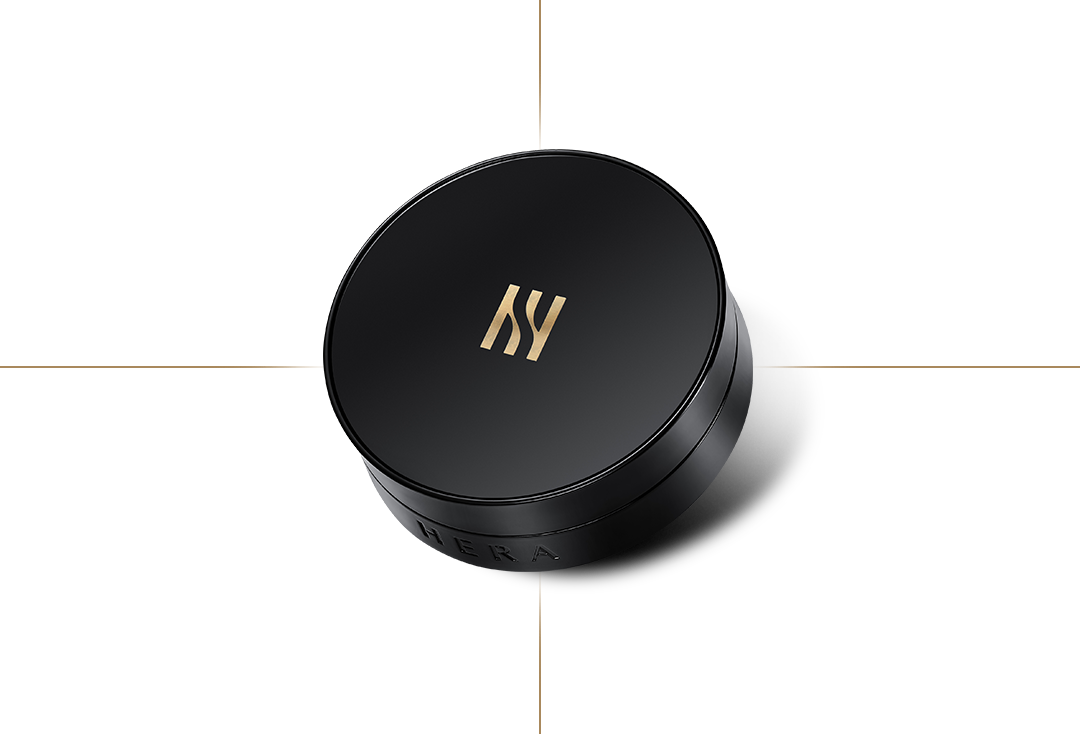 NEW SYMBOL

A new symbol from HERA
that's minimal yet still has
presence.

The symbol has an overlap of
two lowercase h's that together
resemble an uppercase H.
It closely
mirrors the women
of Seoul today
- not defined
by one single difinition

MAGNETIC OPEN SYSTEM

Simple opening / closing
without a button
as BLACK leaves nothing
but the essence.

ANGLE OF HINGE

The angle of the hinge has
been designed to
improve
the BLACK CUSHION
experience.

ALL BLACK

The richly saturated,
signature BLACK color and
sophisticated
gold symbol
come together to complete
the True BLACK design.
YOU MAY ALSO LOVE
Check other HERA products
that work better together.