DETAILS
Special Lip Care
Multi-vitamin Lip Balm
Conditions the lips through exfoliation, moisturizing and nourishing
Exfoliating: pH balanced mild exfoliating formula gently removes dead skin cells and smoothens the lips.
Moisturizing: Hyaluronic acid provides moisture to the sensitive irritated lips and panthenol keeps the lips hydrated.
Nourishing: Vitamin C and E derivatives provide nourishment to the lips.
Keep your lips healthy with "Multi-vitamin Lip Balm".
It does not have plumping ingredients but does provide moisture to prep the lips for a voluptuous and bold look.
Refresing
Calamansi Yellow
Its yellow hue inspired by the refreshing color of calamansi gives a delightful twist.
A secret pigment reacts to the lips and gives a flush of natural apricot-coral color.
Prepare Your
Perfect Lips
It makes the lips supple and smooth, perfectly ready for every lip makeup product.
Apply gently when the lips feel irritated and dry or before lip makeup to bring the look to perfection.
SENSUAL SPICY NUDE BALM
CALAMANSI
HOW TO
- Slide on your lips to help it glide on more smoothly.
- The product does not contain plumping ingredients and it can be used whenever the lips feel dry.
- The product reacts to the lips and gives a natural flush of color with time.
MORE DETAILS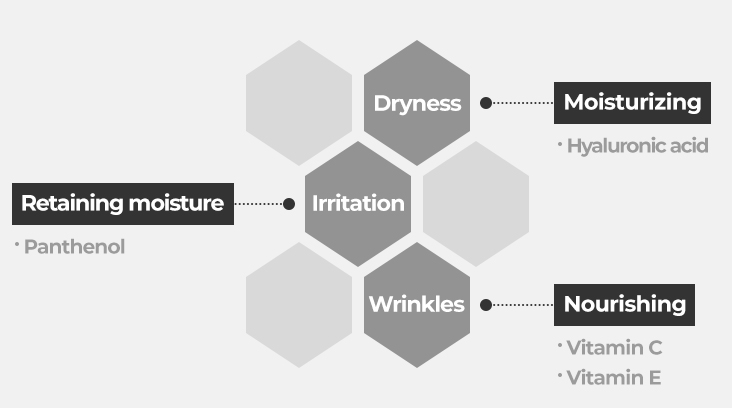 Dryness - Moisturizing

Hyaluronic acid
Irritation - Retaining moisture

Panthenol
Wrinkles - Nourishing

Vitamin C
Vitamin E
Shelf Life
18 months after opening and 36 months from the date of manufacture
Precautions
Do not use the product for purposes other than lip makeup.
Stop using the product if any abnormal symptoms occur.
Precautions for handling and storing the product

Do not keep the product at high/low temperatures or in any area exposed to direct sunlight.