RELAXING DEEP CLEANSING OIL
200ml
Cleansing oil that can thoroughly lift away dirt without stressing irritated, withered skin
DETAILS
Cleansing oil containing HERA's microbiome solution and artemisia argyi leaf water to clean and soothe skin stressed by intense irritation, including from face masks
Light, relaxing and refreshing. Perfect cleansing is basic
Containing an ingredient similar to a component of skin(caprylic/capric triglyceride), the formula presents an easy & soft massage.
The water-friendly emulsification system quickly melts away makeup residue and particulate matter as well as sebum and dead skin, followed by a final, refreshing rinse.
Irritation-free, soothing cleanser with HERA's microbiome solution
Filled with green tea-derived probiotics ferment lysate and artemisia argyi leaf water, the formula rebalances skin and calms skin irritation, including from face masks.
Free of PEG surfactant
HERA's meticulous selection of ingredients is free of PEG surfactant.
The 10-free formula removes makeup in a delicate and non-irritating manner.
HOW TO
Use every night before washing the face with water to remove impurities and makeup.
Dispense 3-4 pumps on a dry palm.
Gently massage the dry face for 30 seconds.
Try the Relaxing Deep Massage routine. This will effectively remove dead skin and sebum, giving skin a smoother touch.
Add a small amount of lukewarm water to the hands then massage for 20 more seconds until the oil turns milky.
Gently rinse off with lukewarm water.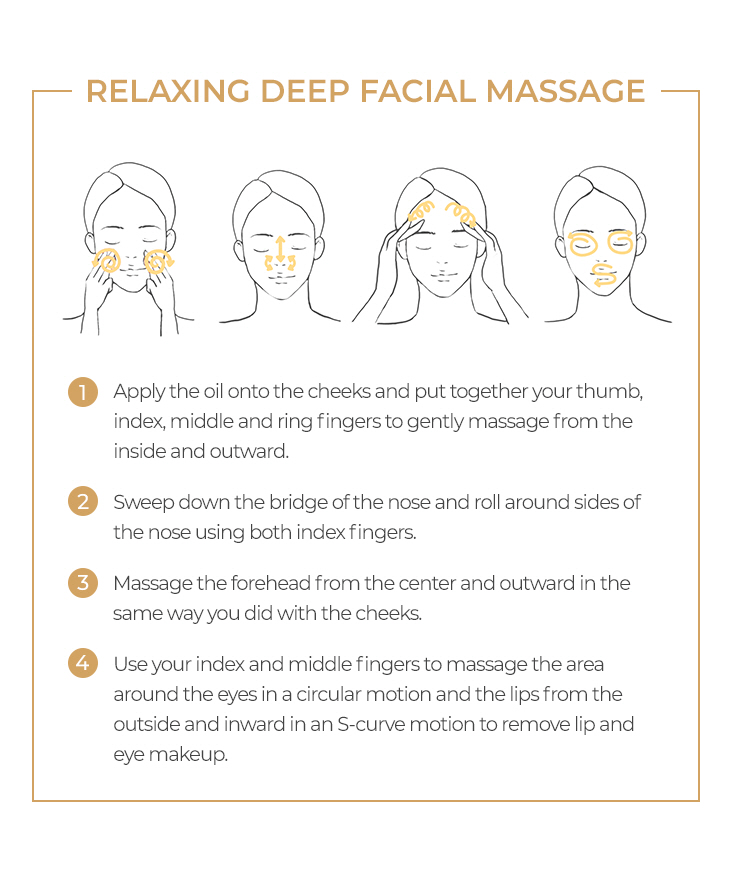 RELAXING DEEP MASSAGE
① Apply the oil onto the cheeks and put together your thumb, index, middle and ring fingers to gently massage from the inside and outward.
② Sweep down the bridge of the nose and roll around sides of the nose using both index fingers.
③ Massage the forehead from the center and outward in the same way you did with the cheeks.
④ Use your index and middle fingers to massage the area around the eyes in a circular motion and the lips from the outside and inward in an S-curve motion to remove lip and eye makeup.
MORE DETAILS
Customer Survey Results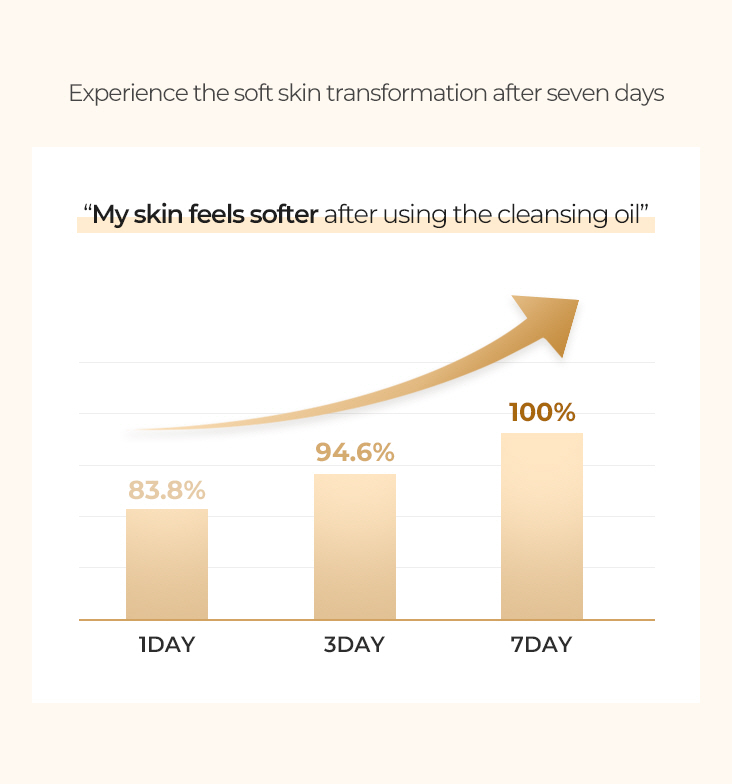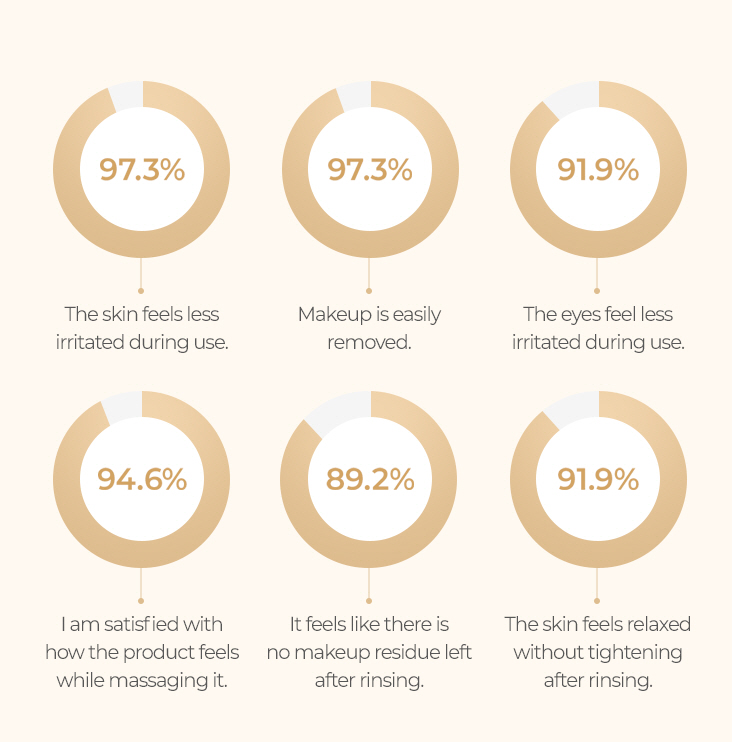 Test agency: Beauty Link Partners
Period: March 15–21, 2021 (Results from 7 days of use)
Target: 37 women aged 25–29
Try it this way!
2-Step Soothing & Moisturizing Cleansing Routine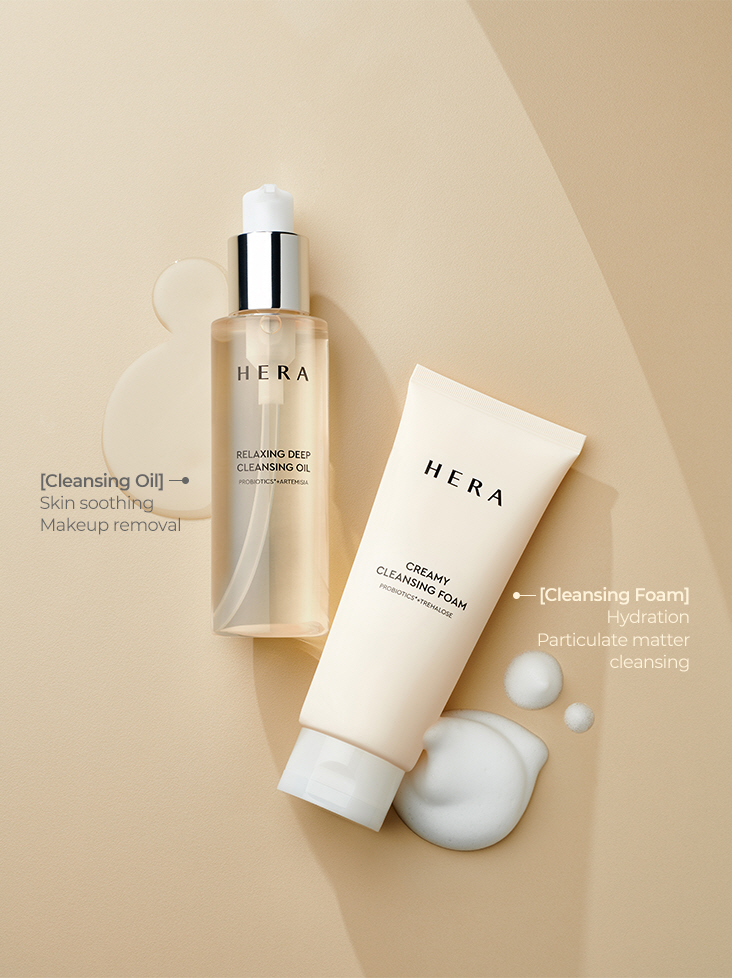 Green citrus floral fragrance
delivering the benefits of aromatherapy
Green citrus floral fragrance will remind you of a garden in May,
adding a refreshing sensation to the cleansing ritual.
Low allergen fragrance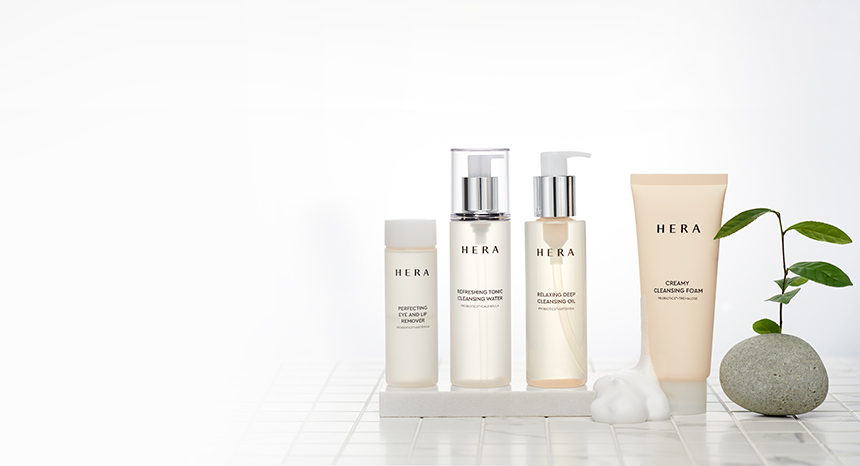 NEW HERA Cleanser

Start a healthy cleansing care
with Microbiome Solution* cleanser.

HERA Microbiome Solution

rebalances skin
with green tea-derived probiotics ferment lysate
to keep it relaxed.
Free of 10 harmful ingredients
Animal ingredients, mineral oil, polyacrylamide, imidazolidinyl urea, triethanolamine, synthetic pigment, silicone oil, PEG surfactant, sulfate surfactant, soap
Shelf Life
36 months from the date of manufacture, 12 months after opening
Precautions
If symptoms such as red blotches, swelling, itchiness or irritation appear while using the product and/or when the skin is exposed to direct sunlight after use, consult a dermatologist.
Do not use the product on any wounds or areas of irritation.
Precautions for handling and storing the product

Keep the product out of the reach of children.
Keep the product out of direct sunlight.
In case of contact with eyes, rinse immediately (Remover only).
YOU MAY ALSO LOVE
Check other HERA products
that work better together.