GLOW LASTING FOUNDATION SPF 25 / PA++
35ml
GLOW FOUNDATION with a sheer glow that keeps the skin naturally radiant for 24 hours
FIND YOUR COLOR
From 12 colors, pick skin tone that you wish to have and find the color that's best for your skin.
COOL
NEUTRAL
WARM
DETAILS
SKIN LIKE ME, Natural Skin Glow
Sheer Voluming Complex™ blends into the skin seamlessly with a lightweight formula to create smooth and clear yet natural looking skin.
24H LASTING GLOW
Sheer Fitting Film with excellent light reflectivity and blending is formed to give a clear glow that lasts for 24 hours*.
RADIANT COVER
Radiant Powder coated with skin-friendly ingredients covers only skin imperfections in a thin, even layer and enhances glow.
Test results : 93.3% respondents said that the skin texture seems improved.**
93.3% respondents said that the skin's glow seems to last all day long.**
100% respondents said that the skin feels comfortable, not dry.**
*Test with 30 subjects using the device
**Satisfaction survey (24 hours after using the product)
Research done by Ellead Skin & Bio Research Center
HOW TO
Take an adequate amount and gently dab onto the face at the foundation step of your makeup routine after applying sun screen or MAGIC STARTER following your basic skincare routine.
MORE DETAILS
BRUSH FOR GLOW LOOK
Use the brush designed exclusive for GLOW LASTING FOUNDATION to easily create a dewy glowing look.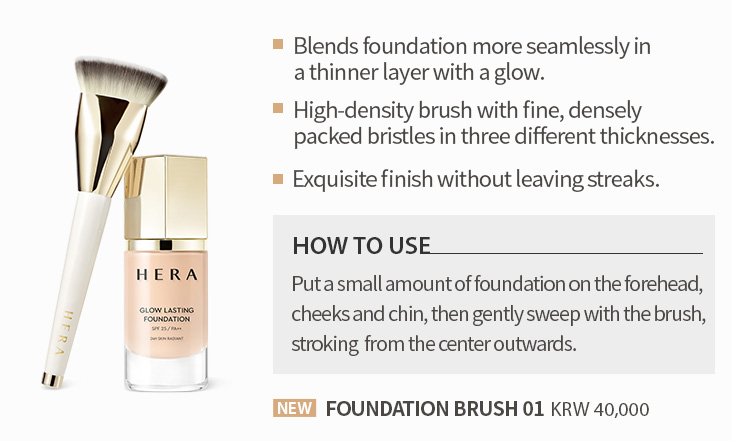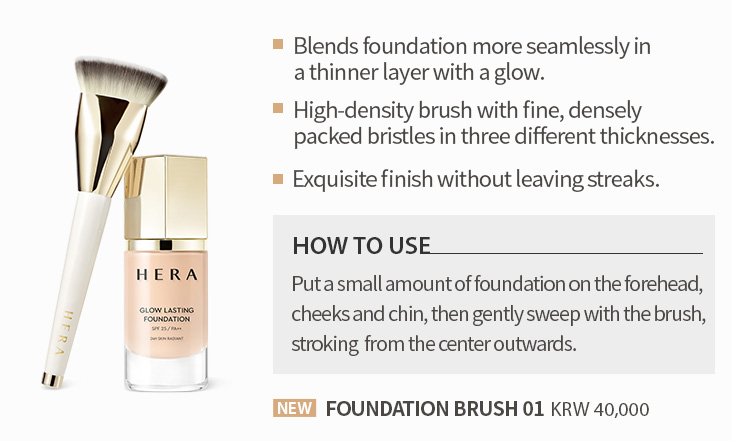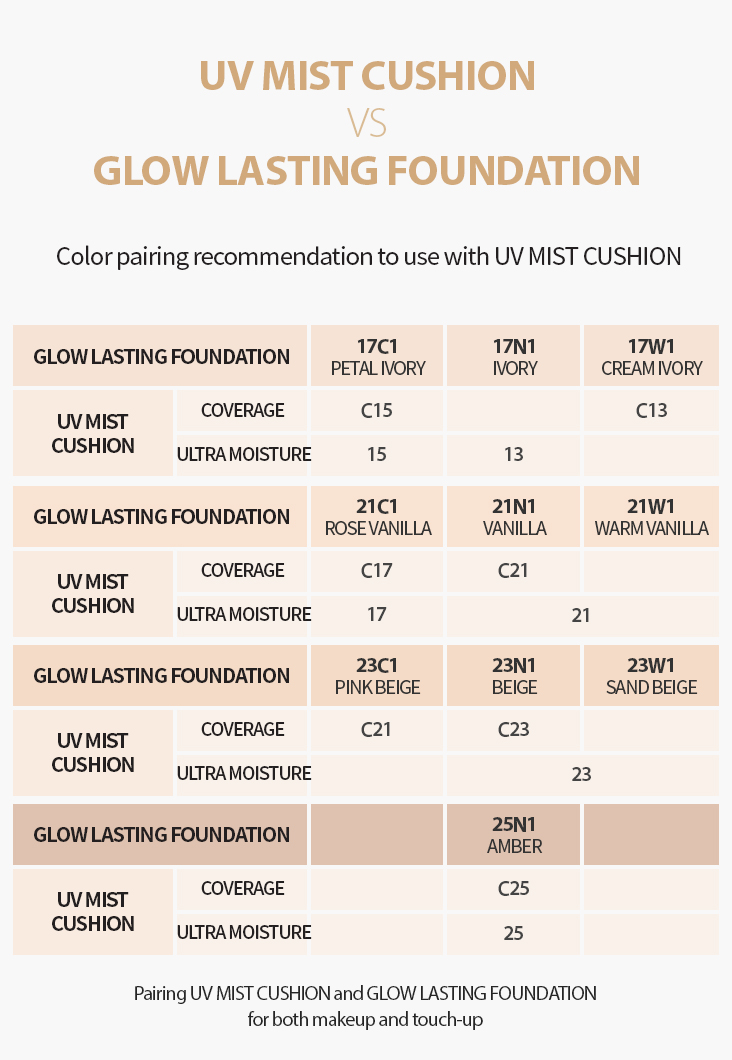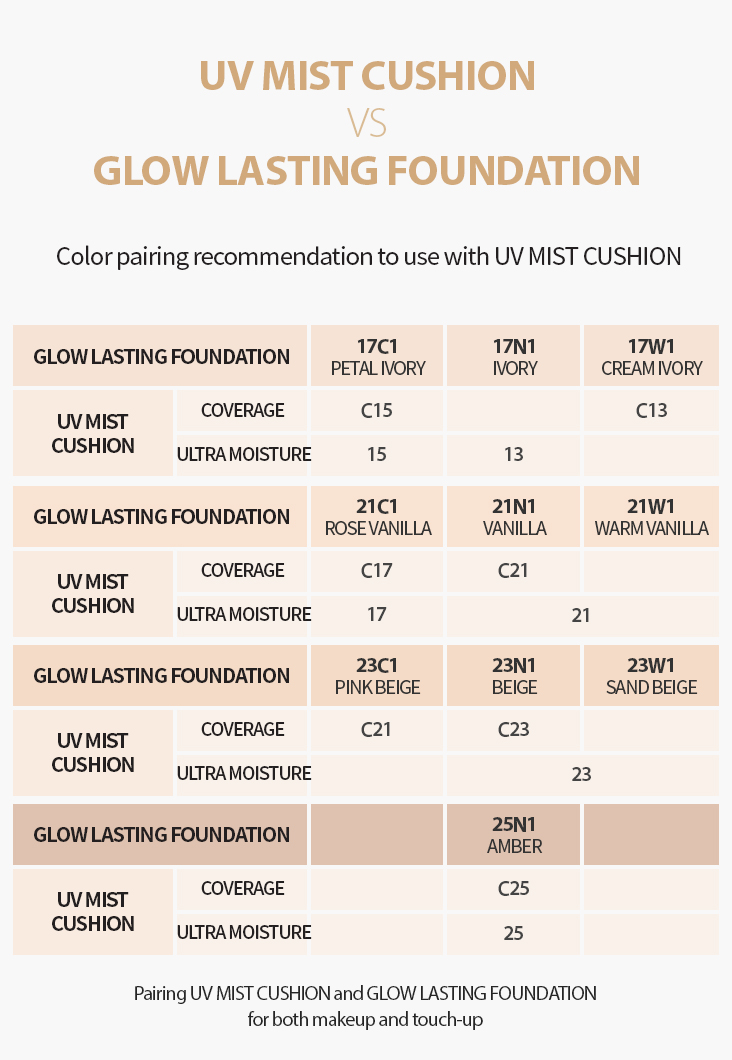 Shelf Life
18 months after opening and 36 months from the date of manufacture
Precautions
If symptoms such as red blotches, swelling, itchiness or irritation appear while using the product and/or when the skin is exposed to direct sunlight after using it, please consult a dermatologist.
Do not use the product on any scars or area of irritation.
Precautions for storage and handling

Keep the product out of the reach of children.
Keep the product out of direct sunlight.
YOU MAY ALSO LOVE
Check other HERA products
that work better together.