COLLAGEN EYE-UP CREAM
25ml
A 51.7% collagen eye cream with a skin lifting effect for a sharp look
Skin brightening
all skin types
day/night
DETAILS
Sharper-looking eyes with lifted outer corners of the eyes
The outer corners of the eyes easily droop and lose their elasticity when the supply of collagen decreases with age. Take extra care to provide collagen to the skin around the eyes, particularly the outer corners, to keep them supple and smooth. The collagen eye-up cream has 51.7% collagen.
Collagen Boosting Complex technology for firmness and elasticity to the skin around the eyes
HERA's original Collagen Boosting Complex technology provides collagen intensively to skin lacking collagen due to aging and environmental factors. It keeps the skin around the eyes firm and supple. Collagen CubeTM contains collagen and constantly supplies it to the skin around the eyes.
Bouncy texture similar to that of collagen
Its bouncy jelly-like texture glides over the skin to help diminish the appearance of wrinkles around the eyes. Such a fast absorbing texture allows collagen to get absorbed into the skin and leaves it feeling firm and lifted. Lightly pat to help the skin around the eyes to recover from fatigue and revive it with fresh energy.
HOW TO
Take an adequate amount and apply it all over the face.
*Use: Pump once (0.1 - 0.2 ml)
Beauty tips for taking care of the skin around the eyes
Take a pearl-sized amount and put it under one eye and do the same for the other eye.
Dot the HERA COLLAGEN EYE-UP CREAM under the eyes, close them and use your middle and ring fingers to lightly press to help the skin absorb it.
Gently roll across the skin around the eyes starting from the innermost corners to the outermost corners and past the eyelids.
Lastly, pat the skin around the eyes as if you are playing a piano to help with absorption.
MORE DETAILS
Clinic test: how the skin on the outer corners of the eyes change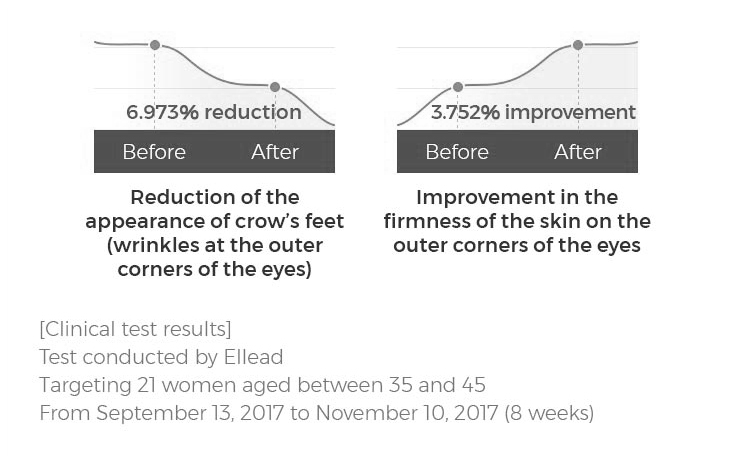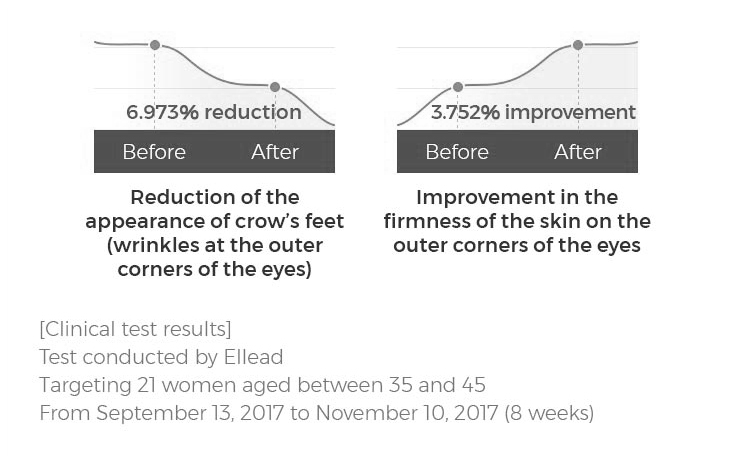 Cautions
If symptoms such as red blotches, swelling, itchiness or irritation appear while using the product and/or when the skin is exposed to direct sunlight after using it, consult a dermatologist.
Do not use the product on any scars or areas of irritation.
Take precautions about handling and storing the product.
Keep the product out of the reach of children.
Do not keep the product in a place exposed to direct sunlight.