CLEAR LIQUID EYE LINER
2g
A high-definition waterproof liquid eyeliner for clear, sharp looking eyes
DETAILS
Long-lasting. No smudging
A high-definition eyeliner with a waterproof formula that lasts a long time without smudging.
Vivid and Rich Black
Vivid and rich with a single touch.
Durable elastic tip-brush
Easy to draw lines with an elastic, ultra-soft tip.
Recommended for
- Those who want to draw a sharp, thin line
- Those who are concerned about smudging
HOW TO
Shake the eyeliner 5-10 times before using it to draw lines with enough liquid ink (a small marble mixes the pigment inside).
MORE DETAILS
3 TYPE EYELINER
Assess your makeup skill and product's level of smudging to pick the right eyeliner for you.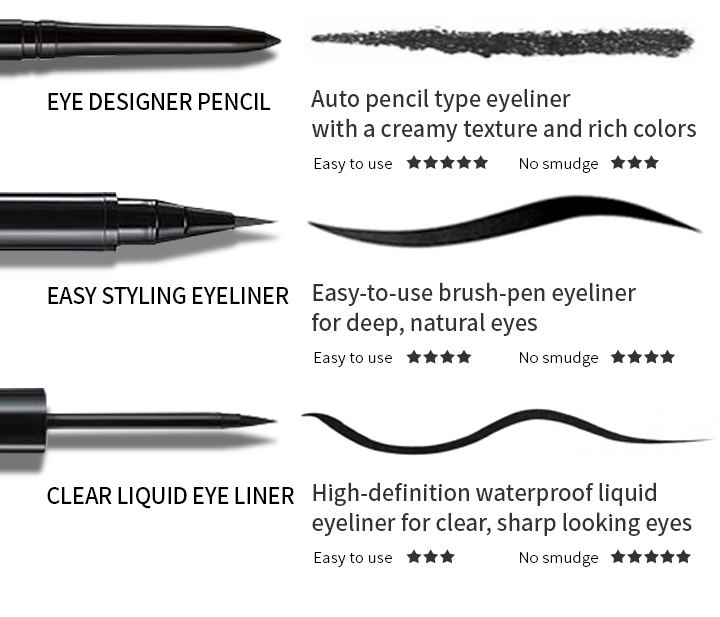 YOU MAY ALSO LOVE
Check other HERA products
that work better together.